Canada's Foreign Buyer Ban - January 1, 2023
Starting January 1, 2023, the Foreign Buyer Ban disallows anyone who isn't a Canadian Citizen or Permanent Resident from buying a residential home in Canada for two years. There are some exemptions.
It also restricts non-Canadians from avoiding the ban by using corporations or other entities to purchase residential property. Both the non-Canadian purchaser of prohibited property and any person or entity that knowingly assists in the purchase can be fined up to $10,000 and the property may be forced to be sold.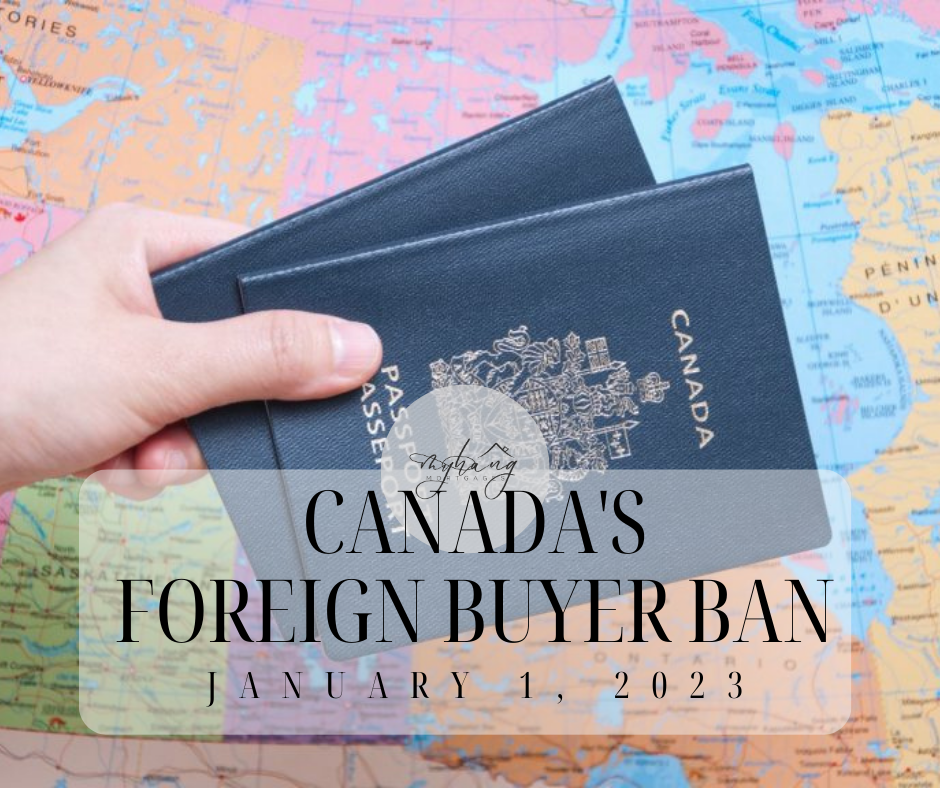 For more information: